Greentree Naturals Consulting Services
We have had so many people calling and emailing us that are either looking for land to buy for sustainable production or people that already own land that are looking for advice on where and how to manage the land that they have. We determined there was a need for some sort of consulting service to meet these frequent calls. We have worked closely with people who want to begin farming, diversify their current operation, and small acreage farmers looking for ways to increase profitability on their farm. We also assist with garden design and layout, utilizing companion planting and crop rotation techniques for providing a bountiful harvest. (Read a letter from garden design clients at the bottom of this page.)
When we started looking for land to purchase with the idea of growing a large garden or plant nursery, I already had the skills to evaluate the land. Because of my background with the forest service and years doing work assessing the land, I was able to find the perfect property to meet our needs. There are so many things to look for! I would find a beautiful site, but because of the aspect and lay of the land, it was obvious there would be frost pockets and a limited growing season. We have the expertise to help others and want to do whatever we can to support future and existing small acreage farmers.

At Greentree Naturals, we are committed to encouraging safer, healthier, and more ecological farming and gardening methods by providing technical assistance. Our efforts include projects aimed at working with landowners on ways to retain their land resource base; adoption of farm record system, improved marketing skills, and exploring alternative income enterprises.

"What a wonderful asset to our land purchase decision! Diane's expertise and thoroughness made it an invaluable part of our research. Walking the land with her gave us a clear perspective on the benefits and drawbacks of the parcel we were thinking of buying. She reviews all aspects of the land and that's exactly what we needed. Her written report gave us the information we needed to make a final decision on the land. An essential tool for anyone making a serious land purchase!"
--- Elaine Pandolfi / Coeur d'Alene, Idaho

Having a site evaluation can provide practical information to the land owner as well as assist someone looking for land to buy. A site visit can provide information and resources needed to develop a long term land stewardship.
Particular areas of expertise:
assessment and advise for maintaining, protecting, and enhancing the resources of the land
identify native plant species and habitat type
classify elevation, slope and aspect of the land.
locate best site for garden or growing area and offer suggestions of environmentally sound process to establish site
advise on opportunities for more integrated approaches to sustainability
expand opportunities for new and existing farmers to prosper using sustainable systems
suggest sustainable alternatives to brush and grass removal
provide resource listings for small farm educational programs
recommend training and apprenticeship programs for entry-level farmers and established conventional farmers interested in making the transition to sustainable methods
small farm marketing
We are dedicated to promoting organic and sustainable agriculture by providing gardeners and small acreage farmers with the information and resources needed to develop a long term land stewardship. We also have access to cost-effective natural fertilizers, natural pest control and season extension products as well as a multitude of organic growing supplies.
Our goal is to cultivate awareness and understanding of organic production by providing onsite visits and site evaluations. As a follow up to a land consultation, we also assist in identifying sustainable agriculture methods and educating growers about low-input techniques through workshops at our farm. We offer this local consulting service to furnish the basic information needed to grow a successful north Idaho organic garden.
Services and Consultation fees
First site visit Consultation / $300.00 - Includes site evaluation, soil survey, resource information, written assessment and report.

Consultations / $45.00 per hour – Support with all aspects of planning for small farm management; what to plant, cover cropping, companion planting, natural pest control, marketing and all aspects of organic and sustainable production practices.

Add $.60 per mile travel reimbursement from my home address, round-trip, to location. Mileage will be calculated using Google Maps directions by entering location of starting point (my home address) and site location address. (https://maps.google.com)

If you have questions, please give us a call at 208-263-8957 or send an e-mail to info@greentreenaturals.com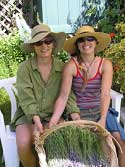 We also offer a mentorship program, which is different from our apprenticeship/internship programs; the new farmer is not required to help on the farm, unless it is agreed that this would benefit the mentorship. The mentorship is designed to share practical information on day-to-day activities and to help improve skills and operations of an existing farm. It is a process for beginning farmers to learn from our farm experience in order to assist them with farm business management challenges.
As a mentor, Diane will visit the mentored farmer's home farm site at least once and is available for phone calls and emails as mutually agreed. She can help identify necessary resources (Physical, financial, personal & educational) to meet your personal farm goals. Mentoring is also a means of raising self-esteem and the level of confidence needed to be a success. The mentored farmer is asked to pay a negotiable stipend and travel expenses as needed.
Letter from Susan Wheeler 4/2/2012
"Our family had the good fortune of meeting Diane Green when we were new to North Idaho. We came from a sunny climate where growing a garden was rather effortless. We knew we were going to need some help in this new climate and were fortunate to find Diane and her farm class through the University of Idaho Extension.

It was at this class that we learned that Diane is a wealth of knowledge and a warm and gentle person. As we attended Diane's meetings, we gained confidence daily for the coming spring. We were enjoying her class and the knowledge so much that we elected to have her out to our home for a site visit to talk about our property. This was an excellent experience as she taught us how best to position our garden, how best to care for our animals and how to appreciate our property's uniqueness.

After her visit to our property, Diane provided us with a beautiful analysis of our property with written narrative and drawings to depict her recommendations for reaching our goals. As spring drew near, we constructed a garden where Diane had suggested and began to implement what we could of her recommendations. Our first season was fun as we applied what we learned, but as winter approached and our crops were not maturing in time, we realized we had much more to learn. So, it was back to Diane to plead for help.

She took our call so kindly and expressed her eagerness to help us more. She came to our home for another consultation. This time she helped us with her farmer-to-farmer mentorship program with the purpose to help us in a side by side manner. With this program, we find ourselves drawing on the lessons we learned from the original farm class and site visit then taking the lessons to a new more advanced level. Diane has helped us think through the reasons we did not have success last year. She has offered solutions and provided verbal instruction along with photographs and reference materials as we prepare for this growing season. She communicates with us by email where she keeps tabs on our progress and encourages us along. She is very prompt and professional returning calls and emails usually within minutes, but certainly within a day. We could not be more delighted with the privilege to have this intelligent and generous woman as our mentor and friend." ---Susan Wheeler (gswheel@yahoo.com)
Letter from Joe Mangina 3/12/2010
"When my wife and I relocated to Sandpoint a desire high on our priority list was to have a good size vegetable garden. It had been many years since I had a proper garden, due to our moving around and the living conditions restricted us to container gardening for several years, so we were both anxious to try our hand once more at having a real garden.
Once we were established in our home I quickly laid out the garden site complete with deer fencing and we built a walled in area for a herb garden. Naturally I wanted to grow everything even as my wife was cautioning me that I may be overextending myself. As I began reading the various gardening books and laying out the garden I began thinking my wife was right and I could use some help in the planning phase. Fortunately, the year before I had heard a lot about and had met Diane Green, so I contacted her and asked for help…….she responded promptly and actually drew up a detailed layout plan for both the garden based on the rough sketches I provided as well as the plans for a formal herb garden.
I laid out the garden exactly as Diane diagramed it complete with trellises, walking paths and flowers. That was the easy part, now came the hard part that is how to maintain it as an organic garden. Here I had very little experiences, so once again I turned to Diane and enrolled in the six week gardening course that she offered over the summer. This turned out to be a life saver as we went through things step by step with hands on experience in her own magnificent garden. At each phase of the season I learned exactly what I should be doing and how to go about it….it was truly a wonderful experience and the other exceptional part was her husband Thom who was also there and was very gracious about answering my myriad of questions concerning watering systems, mulch and everything else that came to mind.
The end result is that we ended up with the most beautiful, organized garden that I had ever had. I am looking forward to building on what I learned last year and branching out on my own this year. I'm sure I will be continually turning to Diane and Thom as questions arise."
-- Joseph Mangina (manginaj@yahoo.com)